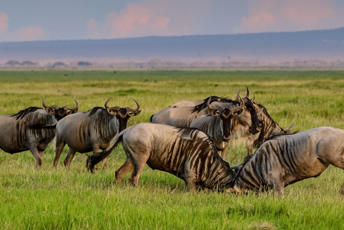 4 Days Nairobi Kenya samburu budget camping adventure safari, samburu Nakuru luxury lodge safari, samburu Nakuru Kenya adventure safari package, samburu Nakuru private safari, samburu Nakuru group joining adventure safari, samburu Nakuru road adventure safari
Day 1: Nairobi – Samburu Game Reserve
Second day with African Game Trek Adventure Safari, Wake up early morning for the full breakfast, then proceed for the adventure in the park for the viewing of the animals. Enjoy the viewing of the unique animals found in the park; such as cheetahs, lion, leopard, and the beautiful scenic of the park. Picnic lunch will be served in the park. Dinner and overnight at the budget tented camp/luxury lodge
Day 2: Full Day African Game Trek Adventure in Samburu Game Reserve
Second day with African Game Trek Adventure Safari, Wake up early morning for the full breakfast, then proceed for the adventure in the park for the viewing of the animals. Enjoy the viewing of the unique animals found in the park; such as cheetahs, lion, leopard, and the beautiful scenic of the park. Picnic lunch will be served in the park. Dinner and overnight at the budget tented camp/luxury lodge
Day 3: Samburu– Lake Nakuru National park
Third day with African Game Trek Adventure Safari, wake up very early morning to prepare for the morning game drive inside the Samburu game reserve. After the morning game drive return to the budget camp/luxury lodge for the full breakfast then depart for Lake Nakuru by road, Lunch will be served en route, arriving in Nakuru in the evening. Dinner and overnight in budget hotel/luxury lodge.
Day 4: Lake Nakuru –Nairobi City
Fourth day with African Game Trek Adventure safaris, Wake up early morning for the full breakfast, then proceed for the adventure in Lake Nakuru National park. Nakuru National Park is rich with over 350 bird species, the greater and lesser flamingoes, plovers, marabou stork, white pelican, egrets and not forgetting the white and black rhinos, Rothschild Giraffe, lion, zebra, Antelope, buffalo and other wild animals. Lunch will be served en route to Nairobi, arriving in Nairobi in the afternoon and the driver guide will drop the clients in their hotel or airport and your safari ends with great memories from African Game Trek Adventure Safaris
WHAT'S INCLUDED ON THE PRICE OF THE SAFARI.
Transport based on customized seven-sitter safari Van with specially modified suspension.
- Seats designed with seat belt and all clients are guaranteed window seats.
- All applicable game Park Entrance fees.
- All Camping Fees.
- Finest accommodation offered in tent.
- Three meals a day while on Safari.
- Airport picks up on arrival in Nairobi.
- Professional Safari Guide/Driver.
- Guaranteed departures for two or more passengers booking this safari.
- Round trip transport from Nairobi to the designated National Park.
- Pre–tour itinerary document.
- Extensive Game drives.
WHAT'S NOT INCLUDED IN THE PRICE OF THE SAFARI
Personal expense such as communication charges like emails, faxes, and phone calls
- Drinks like sodas, water, beer and wines
- Gratuity for the driver guide, waiter
- Laundry
- Pre- tour accommodation which can be arranged on request.